Lessons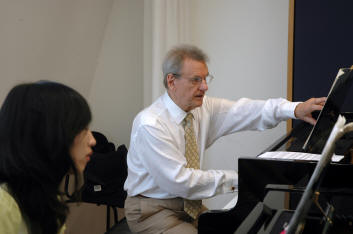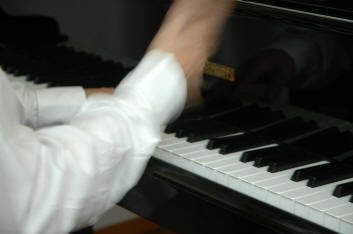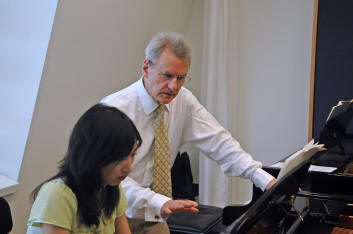 Musical and Stylistic guidance
Preparation and guidance towards achieving the ability to work independently, and mastering the basic principles of interpretation.
Clarification of the differentiation of styles, with regard to the epoch as well as the personal style of the individual composer.
Giving the student an awareness of the correct function of movement from the fingertips to the base of the spine.
Guidance towards a physiologically correct way of playing suitable for the work being studied, avoiding superfluous and therefore incorrect
Solving technical problems by teaching correct practice skills, and providing exercises which enable students to achieve their goals more quickly.
Students often believe that they are lacking in talent or that the work is too difficult for them to play. In reality it is frequently a blocked flow of movement which is making a piece unnecessarily difficult.

Pupils have commented over many years about the untiring patience with which Prof. Fleischmann explains the finer points of musical or technical problems without ever becoming irritable.